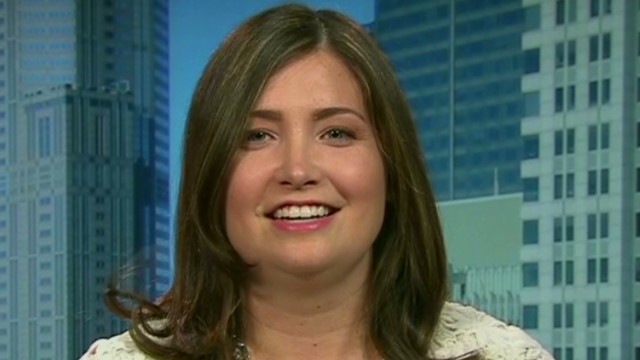 Julia Collins is an American woman who started her challenge in the Game Show of Jeopardy on 21 April 2014. A month later, she celebrated her 13th victory on Wednesday 21 May 2014. Julia Collins is the most-winning female contestant in the TV game show's 30-year history.
Her Life Story
She was born in Kenilworth in 1983. Kenilworth is a village in Cook County, Illinois, United States, 15 miles north of downtown Chicago. Wilmette resident and Kenilworth native Julia Collins attended New Trier High School before transferring to an East Coast boarding school her junior year.
She has received her Masters of Engineering, Logistics, and Supply Chain Management from MIT, and a Bachelor's degree in Art History and History from Wellesley College. Collins is a 2005 graduate of Wellesley College and she told her college's e-newsletter: "I've watched the show since I was a little kid, maybe 8 or 9. It was on mid-afternoon when I was growing up, so I could watch after school". She is currently between jobs.
Her remarks on Education and Academic Achievement
In an interview with Rebecca Fernandez, Julia Collins said: "Education and academic achievement have always been very important to me. I've been very privileged to have had really great educational opportunities. I was lucky to grow up in a household and in a community where the expectation was that I would go to college, and so I always assumed that I would.
My family places a very strong emphasis on learning. My parents both read a lot and read to my siblings and me a lot growing up, and I became a voracious reader. Dinner conversations would often start with my dad saying "I read a new word today" and end with us bringing our compact Oxford English Dictionary to the table so we could learn the etymology of the word. My mom took us to the library several times a week. We also visited lots of historic sites and museums, which I love doing as an adult.
There was an expectation that my siblings and I perform well in school, but we were raised to enjoy learning for its own sake. Learning is something I do for myself. I went to a girls' school for my last two years of high school, and attended a women's college. I got a top-notch education and a very different normative experience, one that I'm very happy to have had. Aside from all the oft-touted benefits of single-sex education, like leadership opportunities and confidence, I think I'm less likely to take sexist norms for granted, like how bogus it is that my grad school class was only 1/3 women, and pretty good for an engineering program is not good enough".
Epilogues
1. According to various sources, Jeopardy victors don't receive their winnings until four months after their show airs, so Collins won't get a check until at least September and it will be less because of taxes.
2. On Wednesday 21 May 2014, Alex Trebek the host of the game show Jeopardy said "some tweeters are starting to refer to the champion as 'Julia, the Giant of Jeopardy'.
Wishing Julia, the Giant of Jeopardy, success in all her future endeavors